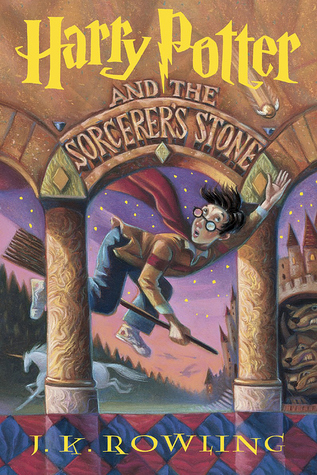 Harry Potter and the Sorcerer's Stone by J.K. Rowling
My rating:
What can I possibly say that hasn't been said before?
I just love these books. J. K. Rowling did something truly extraordinary with this series, and re-reading this first book was so satisfying. It brought back all of those fuzzy, warm childhood memories/feelings I had when I first read this many, many, many moons ago 😉 Yep, I was almost eleven when they first came out. You could say Harry and I grew up together. (I still blame Errol for losing my letter.)
My heart is full and my soul is satisfied. The only problem? Now I want to re-read the whole series!
Part of the Read Harder Challenge this year is to: "Read a book you've read before." (#9) and "Read a book that has been banned or frequently challenged in your country." (#16) Harry Potter fit both of those requirements for me.
2017 Read Harder Challenge Stats: 6/24
Happy reading!