Top Ten Tuesday is hosted by That Artsy Reader Girl.
Ten Books I've Decided I'm No Longer Interested In Reading
Oh, where to begin with this one!? I'm not sure this ever really happens to me. Even when people say terrible things about books, I'm still curious, and I will read them to satisfy my I-need-to-make-up-my-own-mind attitude. *ponders*  🤔
The rest of the Forbidden Hearts series by Alisha Rai.
I did enjoy the first book in this series, but the only reason I read it is because it ticked a box on the 2018 Read Harder Challenge. This isn't really a genre I read or like typically, so I'm going to cut these from my TBR.
2. Zen and the Art of Motorcycle Maintenance: An Inquiry Into Values by Robert M. Pirsig
I think I was having a moment when I added this one to my TBR shelf. It is described as "a profound personal & philosophical odyssey into life's fundamental questions." I am no longer interested in reading this kind of book unless it has a very personal tie-in for me, and this one doesn't. Buh-bye!
3. The Memory Palace of Matteo Ricci by Jonathan D. Spence
I have ZERO memory of adding this to my TBR. The only thing I can think is that I saw the term "memory palace" and immediately associated this with Sherlock's "mind palace". I dunno…
4. It's Called a Breakup Because It's Broken: The Smart Girl's Break-Up Buddy by Greg Behrendt.
I chose this one for a couple of reasons. First, like I said above, I'm not reading these self-help, live-a-better-life books anymore unless they directly apply to me. Second, I'm not sure I like the idea of a man telling me how to get over a breakup… I added it because Behrendt also wrote He's Just Not That Into You, and I really liked the movie. In hindsight, that doesn't seem like a good enough reason to add this to my TBR.
5. The Unabridged Journals of Sylvia Plath by Sylvia Plath
Too. Depressing. I read these days to enjoy myself, and I have a feeling if I read this I would end up in a corner, sweater wrapped tightly around me, tears and snot streaming down my face. And nobody wants that.
6. The Sun Is Also a Star by Nicola Yoon
…because I'm just not feeling it anymore. 🤷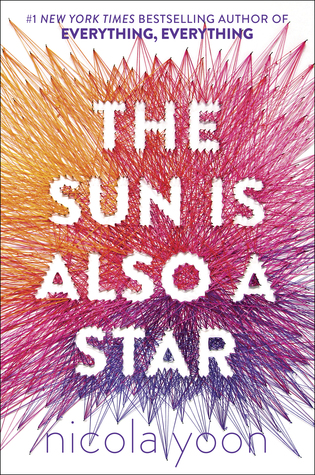 At this point, I'm basically making up excuses for cutting things from my TBR. BUT, at 45 pages, it was time for a culling.
7. In Order to Live: A North Korean Girl's Journey to Freedom by Yeonmi Park
I'm sure this is a really good, inspiring read, but I've only got so much time to read in a day. So, I'm going to cut this one.
8. Die vergessene Generation: die Kriegskinder brechen ihr Schweigen by Sabine Bode
Yes, I can read a little German, but I am in no way fluent. I ain't got time for this!!!
9. Le Petit Nicolas by René Goscinny
Same as above. Yes, I can read a little French, and I think this may also be available in English,  BUT I ain't got time for this!!! It does look cute though, so I may actually leave this one on my TBR for far, far into the future. 😏
10. The James Potter Series by G. Norman Lippert
I don't have time for fan fiction, and this series has been on my TBR since 2013. I'm obviously not going to read it. Bye-bye!!!
Please leave a link to your Top Ten Tuesday in the comments section below so I can check out your picks! 😀