Clarence Olgibee by Alan S. Kessler
RaeleighReads rating: 
Synopsis: In 1974, 17-year-old Jimmy Tate Sullivan watched his two friends bludgeon to death a black man. Sentenced to life for abetting the crime, Sullivan is initiated into a white- supremacist church by a fellow convict, once the best friend of an African-American teenager, Clarence Olgibee.
Shifting back to 1954, this family saga is about race, religion, and the powerful white men in a sleepy Midwestern town who plan a new world order Olgibee tries to escape.
Small choices have fateful consequences— in this life and the next. Olgibee's choices lead him back to the two women he loved and an ultimate decision.
---
The terms like and dislike do not seem to apply here.
This is a very well-written indie book, though the writing style did take some getting used to. Mr. Kessler most certainly has a voice all his own.
For most of this book I could not connect with the main character, Clarence. His outlook on life, and his actions, were foreign and appalling to me. I think, perhaps, that was intentional. Kessler spares no character in this novel. The whole thing is overridden by a cloud of pessimism and disgust at the human condition, and most of all, a disgust with the racism that still pervades this country.
He shows us the worst of humanity — lying, cheating, degrading, using. No character was redeemable. They were all complicit in their own state of misery. Honestly, it's left me feeling a bit hollow. I began this book with a pretty low opinion of most of human-kind, but after this book, I'm feeling a little hopeless. I need some puppies or unicorns.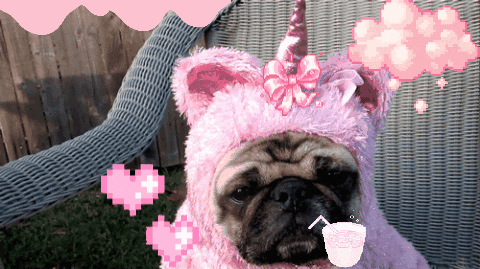 There, that's a little better.
Please don't mistake me. I do not mean to make light of this book. In its pages, one can find very real parallels to today's events even though its setting is back in 1954 and 1974. It is as though nothing has changed. It gives me an eerie, spider-crawling-up-my-spine feeling. White supremacist groups, racism, eugenics…those are just a few topics Mr. Kessler's pen stabs into the page.
It really was quite a read! It has made me ashamed of humanity, aware of my own privelege in that I rarely, if ever, have to think about these things, and pumped up to do something that will change our world (starting with myself) for the better. This is a read I'm sure I will not soon forget.
The cover of my review copy looks like this:
I happen to prefer my cover to the one with the smudgy red background. ¯\_(ツ)_/¯
N.B. I believe this book may have undergone some edits since I received my review copy, so please keep that in mind, and apologies for not getting this review out sooner.